Popular Movies You Have to Watch at Least Once in Your Life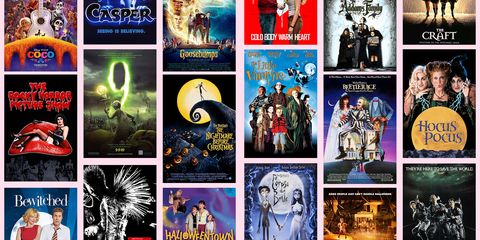 No matter what you're looking for—romance, drama, comedy—there are plenty of classics to watch in your spare time. After all, if the past year-and-a-half cooped up in our homes has taught us anything, it's that there's nothing better than a movie to take us to a place that's far, far away from our current one. These are modern classics, the best of the best, the essential movies that millions of people are probably jealous that you're getting to see for the first time.
This article discusses the following info :
The Notebook (2004)
The Hate U Give (2018)
Dilwale Dulhania Le Jayenge (1995)
Ferris Bueller's Day Off (1986)
Titanic (1997)
Parasite (2019)
A Star Is Born (2018)
Casablanca (1942)
The Farewell (2019)
Daughters of the Dust (1991)
Rebel Without a Cause (1955)
Carmen Jones (1954)
There are a few that might be outside your comfort zone, and a couple that'll introduce you to cultures and environments you know nothing about. This list may be long, but FOMO is eternal. Here are the essential films absolutely everyone should see.
The Notebook (2004)
Ryan Gosling. Rachel McAdams. An on-screen kiss that's impossible to forget. The Notebook, based on Nicholas Sparks's 1996 novel, is a must-watch for all of the hopeless romantics out there who believe they'll eventually find their way back to their one true love. "It wasn't over. It still isn't over!"
The Hate U Give (2018)
Amandla Stenberg gives a masterful performance in The Hate U Give—an equally heartbreaking and eye-opening film about main character Starr (Stenberg) who's stuck navigating between two worlds: the prep school she attends that reeks of white privilege and the mostly Black neighborhood where she lives that's harmed by police brutality. It's based on Angie Thomas's 2017 novel.
Dilwale Dulhania Le Jayenge (1995)
The longest-running Hindi film of all time (going on 25 years now!) is an absolute delight. The Bollywood rom-com about two young star-crossed lovers who fall in love despite their parents' critiques ended up winning 10 Filmfare Awards—India's Academy Award equivalent —and changed the game forever.
Ferris Bueller's Day Off (1986)
Every kid in high school dreamed of having a day off like Ferris Bueller's and, frankly, I still aspire to have one like his as an adult. Come for each character's hilarious antics, stay for the inevitable comparisons between Alan Ruck's character, Cameron Frye, and his current character on Succession, Connor Roy.
Titanic (1997)
Need we say more? If you haven't watched Titanic yet (please don't admit this out loud), do yourself a favor and stream it on Hulu immediately.
Parasite (2019)
An unemployed family of four slips into the lives of the crazy wealthy Park family. Then, there's an incident that can't entirely be cleaned up in a cleaning shift. Long after the credits roll, you'll be questioning the ending and mulling over the tough, important themes.
A Star Is Born (2018)
If you were alive in 2018, you most definitely heard about Bradley Cooper and Lady Gaga's on- and off-screen chemistry thanks to their roles in the hit adaptation of A Star Is Born.
The movie centers on rockstar Jackson Maine (Cooper) and struggling artist Ally (Gaga) who fall in love while Maine pushes Ally into the spotlight and confronts his own demons. Make sure to have a pack of tissues handy.
Casablanca (1942)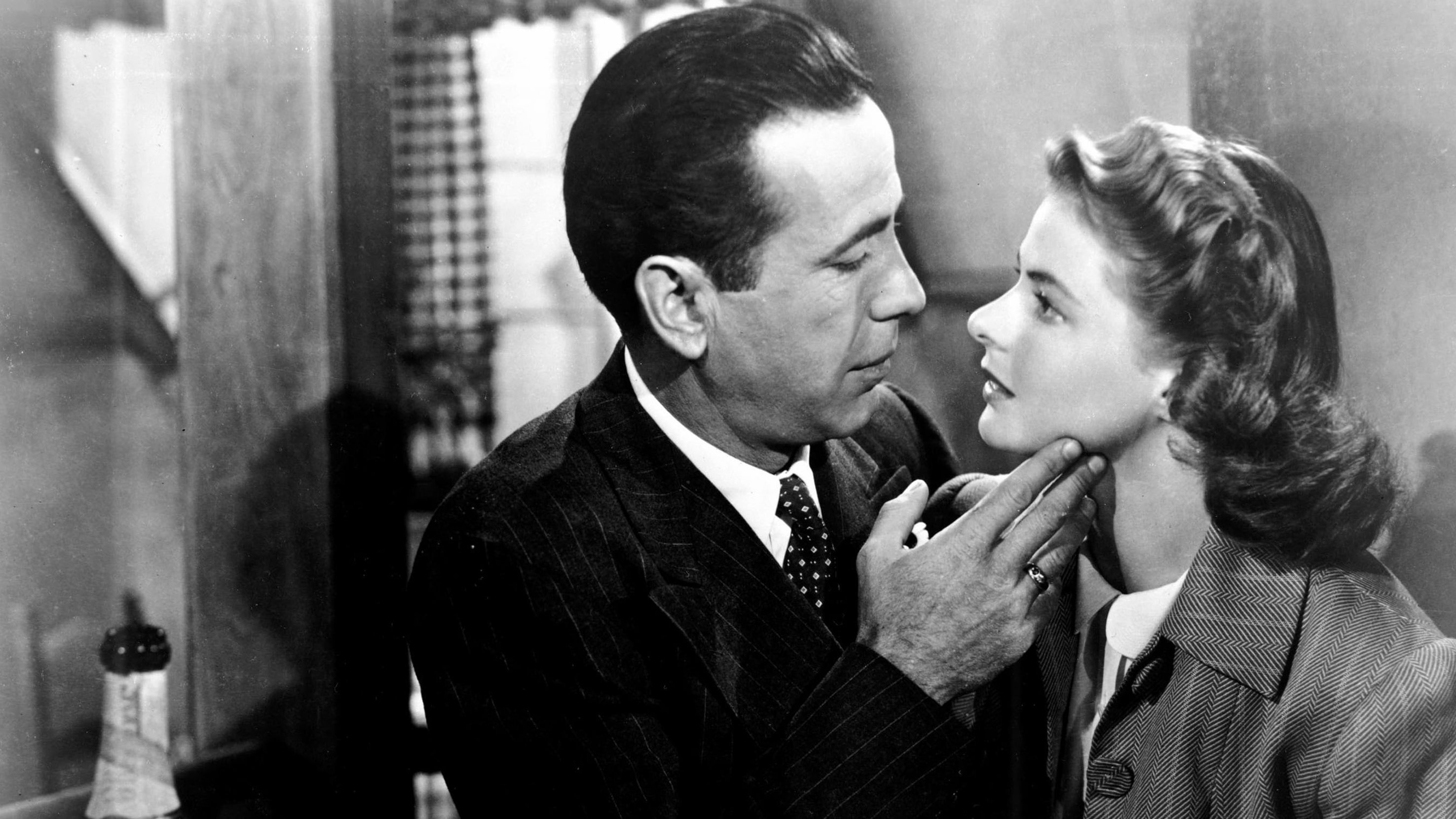 Set in the early years of World War II in Casablanca, Rick Blaine's (Humphrey Bogart) nightclub is an oasis for refugees despite the warnings he gets from local authorities. But things get rocky when an ex-lover and her boyfriend show up, bringing with them a challenge that Rick has to face. One of the most famous old Hollywood films of all time, Casablanca is a love story you won't forget.
The Farewell (2019)
In her Golden Globe-winning role, Awkwafina plays Billi, a woman on a trip to China for a "family wedding" that's actually a final goodbye to her grandmother. While there, Billi struggles to find a deeper connection to the country and tries to understand her family's decision to keep her grandmother's sickness a secret from her.
Daughters of the Dust (1991)
Quick history lesson: Daughters of the Dust was the first feature film directed by a Black woman distributed in theaters in the U.S. It tells the story of three generations of Gullah women in pre-Civil War times living on Saint Helena Island who are stuck on deciding whether to stay or migrate north for a better life. The film's scenery is stunning, but the real beauty of the film is its complex characters.
Rebel Without a Cause (1955)
Two words for you: James! Dean! The old Hollywood icon's second to last film, as teenager Jim Stark, before his untimely death in 1955 ended up being one of his most celebrated. The unlikely bond shared on-screen between him, John "Plato" Crawford (Sal Mineo), and Judy (Natalie Wood) gave American youths at the time a movie where they could finally see themselves on the screen.
Carmen Jones (1954)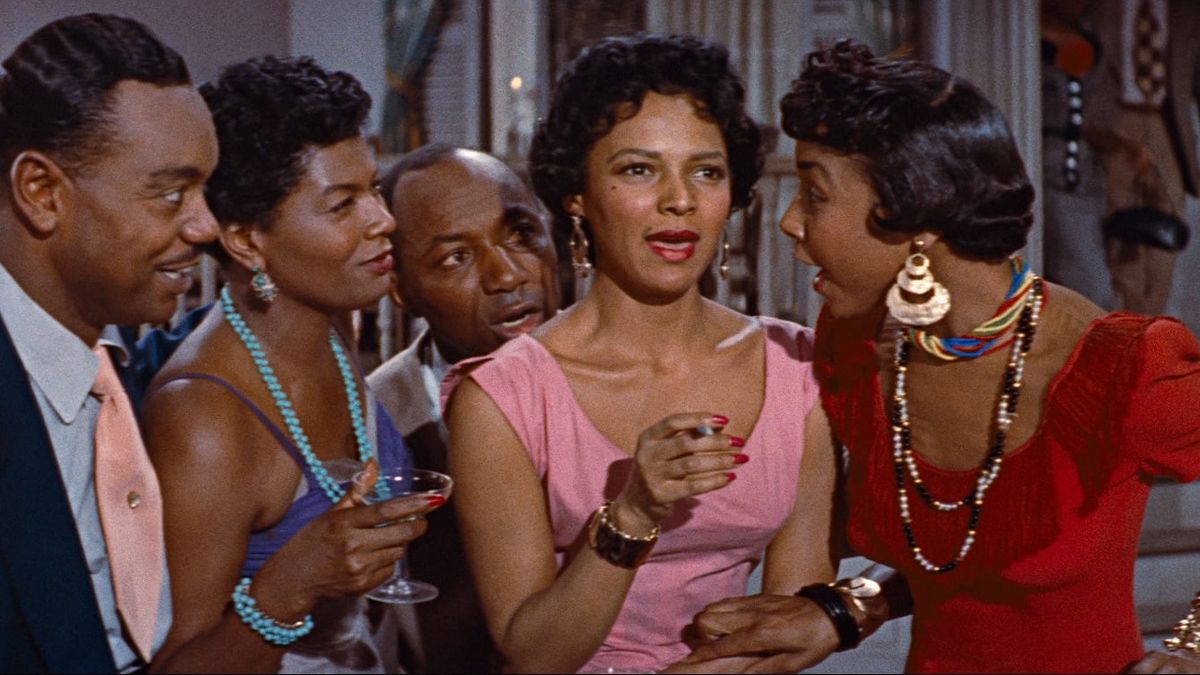 This underrated musical set at an all-Black army camp follows Carmen (Dorothy Dandridge), who, despite being sought after by every man at the base, has her sights set on the super married Joe (Harry Belafonte). Dandridge's performance as Carmen Jones got her nominated for an Oscar, making history as the first African American actress in a leading role to be nominated.